Justin Lee Collins harassment trial jury sworn in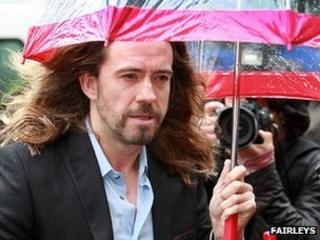 Television presenter and comic Justin Lee Collins has appeared in court accused of harassing his ex-girlfriend.
Bristol-born Mr Collins, 38, who lives in London, denies causing fear of violence to Anna Larke last year.
The jury at St Albans Crown Court was sworn in and the case adjourned until Wednesday when the prosecution will open its case.
Mr Collins, star of Channel 4's Friday Night Project, is currently appearing in the West End musical Rock of Ages.
The alleged incident against Ms Larke, a computer games developer, happened between January and July 2011.
He was granted bail on condition that he does not contact Ms Larke or her family.