NHS changes increase South West private sector care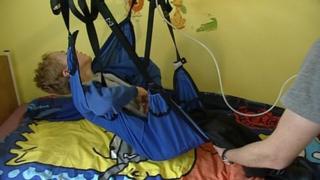 As the National Health Service undergoes the biggest reorganisation in its history, one aspect of the government's reforms that has raised people's blood pressure is the issue of privatisation.
Medical treatment will, of course, remain free at the point of delivery, but the coalition wants more competition and that would lead to more private sector involvement.
But in the South West, as in other parts of the the UK, the private sector is already firmly embedded.
Cornwall's out-of-hours GP service has been run by the private company Serco since it replaced the GP co-operative KernowDoc in 2006
Despite complaints and concerns about its service, Serco won a £32m contract last year to continue to supply cover until 2016.
Recruiting 'issues'
In July this year, Serco was severely criticised by the Care Quality Commission, with its report highlighting a shortage of "qualified, skilled and experienced staff to meet people's needs".
Serco was also accused of falsifying records to make the service appear faster than it was, for which it has apologised.
The company admitted it had previously had "some issues with recruiting", but said it now had enough doctors and nurses to take the service forwards.
But some critics say these types of shortcomings highlight the problem with private sector provision of NHS care.
"If you have two masters, and your primary interest is shareholder profit, then clearly you might end up in circumstances that compromise patient care," St Ives Liberal Democrat MP Andrew George said.
Serco, which said its failings will all have been addressed by the end of the month, said it was able to save on administrative costs because it had a more efficient management system. This did not impact on patient care, which remained "exactly the same as it is in the NHS".
Meanwhile, across the border in Devon, Virgin Care was recently named as the preferred bidder to run a £130m contract for children's services and will take over in April 2013.
That decision was not universally welcomed, with some parents and paediatricians questioning whether a profit-making corporation most widely associated with planes, phones and entertainment could really do what was best for ill and disabled children.
Ian Simmons, whose son Josh has cerebral palsy and relies on a raft of services, said he had "some reservations".
"Ideally we won't notice any difference apart from improvement. But Virgin is a commercial company, so it's going to want to make a profit, and do I want them making a profit out of my son?" he asked.
But NHS Devon and the county council said appointing a single organisation to provide health and social care in the community would offer children and their families a stronger joined-up service.
Community hospitals in Cornwall and Plymouth have also been run by non-NHS organisations for the past year.
An estimated £1 in £20 spent on the NHS is already paid to independent providers, but that amount is set to rise as health service changes are implemented.