Surrey County Council terminates Countryliner contracts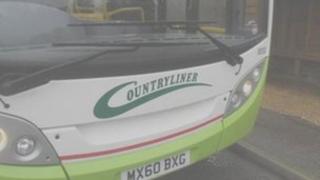 Surrey County Council (SCC) has terminated all of its contracts with a bus company which has gone into administration.
The authority said Countryliner had gone into administration on Monday night and 10 of its routes would be run by alternative operators.
East Sussex County Council announced on Tuesday that buses to 13 of its schools and colleges in Sussex were affected.
Calls to Countryliner's offices were not being answered on Wednesday.
SCC said school bus passes and season tickets purchased from Countryliner would be accepted by the new operators until their expiry, without further charge.
Countryliner operates an extensive network of services in Kent, Surrey, Sussex and Hampshire.
On Tuesday replacement bus services came into force in East Sussex, but Kent County Council said none of its services had been affected.