Riki McGrath pleads guilty to fleeing King's Lynn court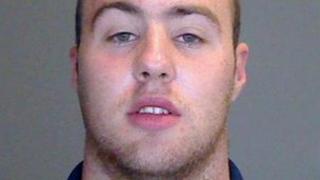 A man who fled a Norfolk courtroom and was on the run for seven days has pleaded guilty to escaping from lawful custody.
Riki McGrath, 22, of Wisbech, Cambridgeshire, escaped the dock at King's Lynn magistrates on 1 October, when he appeared for driving offences.
He was found in a car on the A17 at Sutton Bridge, Lincs, on 8 October.
He was remanded in custody at Norwich Crown Court to be sentenced on 21 November.
McGrath, of Wistaria Road, did not enter pleas on charges of dangerous driving, driving without insurance and without a licence and endangering the safety of persons conveyed by railway.