A21 widening scheme 'vital for local economy'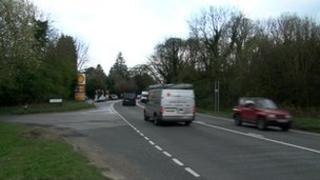 Improvements planned for a road linking London, Kent and the East Sussex coast are "vital for the local economy", a council leader says.
Hastings Borough Council welcomed news that a public inquiry to examine plans to widen the A21 is set to start in May 2013.
Council leader Jeremy Birch said: "A public inquiry is important progress."
The scheme to widen the road between Tonbridge and Pembury was given preliminary approval earlier this year.
Transport Minister Stephen Hammond said on Tuesday that the statutory process for the scheme would be restarted shortly "with the intention of the public inquiry taking place in May 2013."
He said details of the venue, exact date and sitting times would be released "in due course".
'Safety record'
Mr Birch said: "This road is vital for our local economy.
"We know it can get snarled up at this section and perhaps as a result of this impatient drivers on the road further south have added to the road's very poor safety record."
The scheme to expand the Kent section from single lanes to a dual carriageway is estimated to cost between £100m and £151m.
According to the government it will make journeys on the A21 safer and more reliable and bring economic benefits estimated at more than £400m.
The Kent Green Party said previously that the project was "a complete waste of money".