Crimewatch appeal to find missing Katrice Lee, two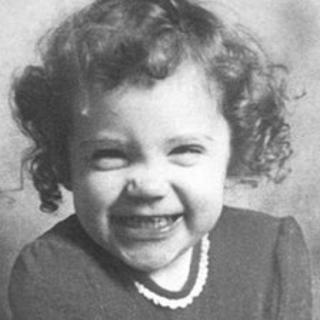 The disappearance of a two-year-old girl from a British military base 31 years ago is to feature in a BBC Crimewatch appeal.
Katrice Lee disappeared from a shop in Paderborn, the German military base where her father Richard, from Hartlepool, was stationed.
Katrice's mother Sharon, who lives in Gosport, Hampshire, believes she is still alive and was abducted.
A reconstruction of her disappearance will be played on the BBC1 show later.
Major Clive Robins, from the Special investigations Branch of the Royal Military Police, said the NAAFI store (Navy, Army and Air Force Institutes) has been digitally reconstructed as part of their investigations.
"With that scene having now gone it's really important to get a feel of what that NAAFI looked like back in 1981," he said.
'Family brushed over'
Her mother left her at the checkout with her aunt for just a moment as she went to get crisps but when she returned Katrice had gone.
Mrs Lee has questioned the Royal Military Police (RMP) investigation into Katrice's disappearance and said she felt "brushed over".
Gosport Conservative MP Caroline Dinenage asked for an inquiry into what she described as the "chronic mishandling" of the case by the RMP.
The family maintain the military police failed to interview key witnesses quickly enough after the disappearance.
Defence Minister Mark Francois said the RMP were now doing all they could to investigate Katrice's disappearance.
And he said he would try to meet the family before Christmas to see what could be done.
Crimewatch is broadcast on BBC1 at 21:00 GMT.