South West NHS regional pay attacked by health minister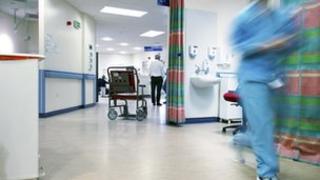 The government's health minister has spoken against proposals for regional pay for NHS workers in the South West.
The plans were drawn up by the South West pay, terms and conditions consortium, a 19-strong group of South West hospitals and health trusts.
Its proposals for "an affordable pay, terms and conditions system" have been opposed by unions who say it is an excuse to make wage cuts.
Health Minister Daniel Poulter accused the group of a "heavy handed" approach.
'Quick resolution'
He told the House of Commons he wants the the existing system of national pay bargaining to continue.
He said: "There is a general agreement that we need to maintain national pay frameworks provided they are fit for purpose."
He said the consortium "will also see the benefit of maintaining national pay frameworks and that is why we would like to see a quick resolution of this at national level".
The consortium published ideas earlier this year looking at how NHS pay, terms and conditions "may be amended".
Chris Bown, the consortium's chairman, said he supported "national, fit for purpose pay structures", but said there were "very real and serious challenges" in the NHS.
He said: "I accept some of these ideas may be seen as controversial. However as responsible employers, I believe it is right that we examine in detail our area of greatest spend."