West Mercia PCC deputy Barrie Sheldon defends appointment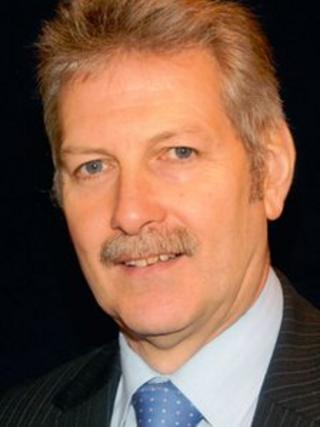 West Mercia's deputy police and crime commissioner has defended his £50,000-a-year appointment.
The force's new PCC Bill Longmore was told earlier this month there should be more competition after giving the role to his campaign manager Barrie Sheldon.
The police and crime panel had said Mr Longmore should "rethink" the decision.
Mr Sheldon, an ex-detective inspector, said: "I believe I am the right person and will do a good job for the people of West Mercia."
He said: "Bill needs someone to work with him who has confidence in him and who he can trust and I'm that person.
"It is quite clear that a number of people are not particularly happy, but a lot of people aren't happy about the PCC role itself."
'Not a reward'
Mr Longmore has previously said he carefully considered the panel's recommendations but was "confident" in appointing Mr Sheldon.
The PCC added Mr Sheldon, who was formerly a Staffordshire Police officer, was an independent like himself.
Mr Sheldon maintained the appointment process had been "open and transparent" and it was not a "reward" after Mr Longmore won the election.
He said: "We believe politics should have nothing to do with policing and we're going to do the best we can and I'm determined to make the best of this job.
"At the end of the day I intend to prove people wrong, we will actually show we are very capable of doing this job."