Rudding Park death flight trial: Jury considers verdict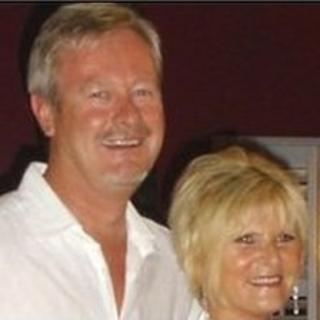 A jury has retired to consider whether a flying instructor falsified documents used to get a licence for a student who later died in a helicopter crash.
Paul Spencer and his wife Linda died in the crash at Rudding Park in Harrogate, North Yorkshire, in January 2008.
Instructor Ian King, 53, of Burns Way, Clifford, West Yorkshire, denies signing off Mr Spencer's allegedly inaccurate training records.
The jury at Leeds Crown Court retired after a five-day trial.
Mr King is accused of making a false representation with intent to deceive the Civil Aviation Authority.
The prosecution claims that following the crash, a record of Mr Spencer's flying experience was discovered among his papers that was different from the hours recorded in the official flying log submitted for his licence.
It is alleged by the prosecution that Mr King knew it was false, but certified it to fast-track the process for his student.