Mike Barton set to lead Durham Police full time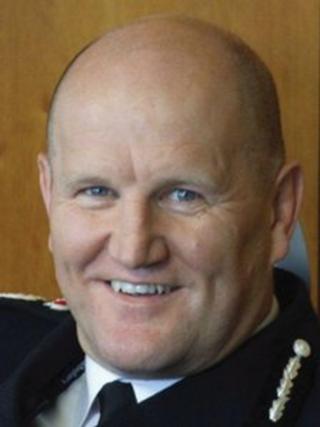 The temporary chief constable of Durham Police is set to get the job permanently, it has been announced.
Durham Police and Crime Commissioner Ron Hogg said Mike Barton had "convincingly demonstrated" his suitability during interview.
Mr Barton was the only candidate to apply for the post and his appointment is now subject to confirmation by the Durham Police and Crime Panel.
He is poised to replace Jon Stoddart, who retired from the force in October.
Mr Stoddart is now leading an inquiry set up by Home Secretary Theresa May into the deaths of Liverpool fans at Hillsborough.
'Right person'
PCC Hogg said the interview process had been "intensive".
"Whether it was one person or five people who had applied for the vacancy, the same searching and comprehensive process would have been followed to ensure that the right person is appointed to lead Durham Constabulary in its drive for excellence over the coming years," he said.
Mr Barton joined Durham Police from the Lancashire force in 2008. He has served as both assistant and deputy chief constable.
He has pledged to prioritise "public confidence" if appointed.