Thames Valley PCC says crime plan targets are 'realistic'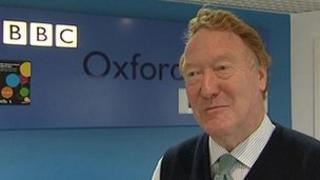 Thames Valley Police and Crime Commissioner Anthony Stansfeld believes his crime plan targets are "realistic".
Burglaries fell across the Thames Valley by 20% in 2011/12, but Mr Stansfeld is only targeting a further 5% reduction for the year ahead.
Speaking on BBC local radio, Mr Stansfeld defended the strategic objectives of his draft crime plan for the next five years.
The draft document is under public consultation until 8 February.
The 37-page plan also includes objectives to disrupt organised crime and tackle rural crime.
'Hold police accountable'
Mr Stansfeld refuted claims he was lacking ambition by not trying to match a 20% burglary reduction from 2011/12.
He said: "You cannot have an unrealistic target.
"I'm not going to set the police targets that they cannot possibly achieve and might take away efforts from other areas.
"I set targets that I deem to be reasonable and I expect to hold the police accountable for doing that."
The final version of the crime plan is due to be published at the end of March.
Thames Valley Police is looking to increase its budget by £9.4m in 2013/14.
Mr Stansfeld is seeking to increase the Thames Valley Police council tax precept for the next financial year by 2%. A police and crime panel is due to approve the rise on Friday.