Bellows Road Shopping Centre redevelopment to begin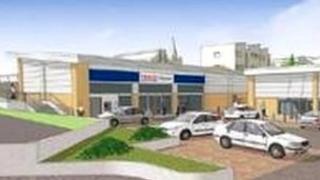 Work to redevelop a Rotherham shopping centre described as a "real eyesore" is set to begin soon, the council says.
The Bellows Road Shopping Centre in Rawmarsh, which was built in the 1960s, was compulsorily purchased in 2009 by Rotherham Council for redevelopment.
In April work will start on five new shops of about 8,500 sq ft (790 sq m) to be completed by October.
Existing businesses will trade until the new shops are completed when the original centre will be demolished.
A new residential development will follow at the site.
Neil Hamilton, a local councillor and chair of the Bellows Road Project Group, said: "For many years the current centre has been a real eyesore, which has devalued the local area."