Mike Barton confirmed as Durham Police chief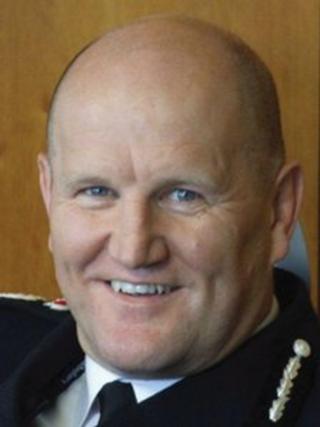 Durham's temporary Chief Constable is to hold the post permanently, the Police and Crime Panel has confirmed.
Mike Barton, who had previously served with the Lancashire force and came to Durham in 2008, took over when Jon Stoddart retired in October.
His appointment was proposed by Police and Crime Commissioner Rob Hogg, following what he described as an "intensive" interview process.
Mr Barton said it was an "honour and a delight" to have been given the job.
'Improve confidence'
He said that one of his plans would be to monitor companies the force dealt with on a regular basis.
"If any are found not to be good corporate citizens and not paying their fair share of tax, I will seriously consider whether we will continue to do business with them," he said.
"This is not moralising. The private sector depends on the public sector for things like law and order and they need to pay their way.
"Whatever I do, and whatever the organisation does, will have a clear aim, to improve public confidence in Durham Constabulary and also deliver value for money policing."