Banstead care death: Investigation 'looks like cover-up'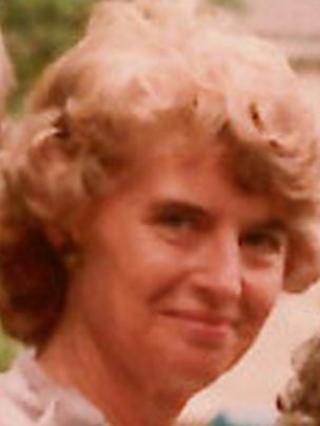 An inquiry into the the death of a Surrey pensioner left without food, water and medication "looks like a cover-up", a councillor has said.
Former Surrey County Council leader, Andrew Povey, also said current leader David Hodge's apology was "inadequate".
Gloria Foster, 81, of Banstead, died after her care agency was closed and no replacement was provided.
The council said an independent investigator had been appointed by the board looking into Mrs Foster's death.
Surrey Safeguarding Adults Board is investigating Mrs Foster's death, together with an inquiry by Surrey Police.
Independent investigator
Dr Povey said: "It's a committee which meets in secret, councillors can't attend, and it has no statutory powers and is going to be chaired be people employed by Surrey County Council.
"The public need reassurance that this is a properly independent investigation," the Conservative councillor said.
"It must be open for the councillors and other people to challenge. The investigation is beginning to look like a cover-up"
A council spokesman said: "An independent investigator has been appointed by the Surrey Safeguarding Adults Board to examine the actions of all the agencies involved."
The board includes members from the county council, NHS Surrey, the 11 district and borough councils in Surrey and voluntary sector organisations such as Mencap, the Surrey Coalition of Service Users and Action for Carers.
The ruling Tory party on the council elected David Hodge as leader in October 2011 after Dr Povey stood down.
Dr Povey said: "Everything rests with the leader... So far, all we've had is an apology which is very inadequate."
Mrs Foster was visited by carers from Carefirst24 in Sutton, south London, until it was closed after a raid by the UK Border Agency (UKBA) and Metropolitan Police on 15 January and the arrest of six people.
Carefirst24 provided care to elderly people across Surrey and the London Borough of Sutton.
The UKBA said it met local authorities before the raid so they could arrange alternative care. Mrs Foster came under Surrey County Council's jurisdiction.
Mrs Foster was admitted to Epsom Hospital, where she died, after being found at home by a district nurse.