BlackBerry concern after Norfolk girl's rape by army reservist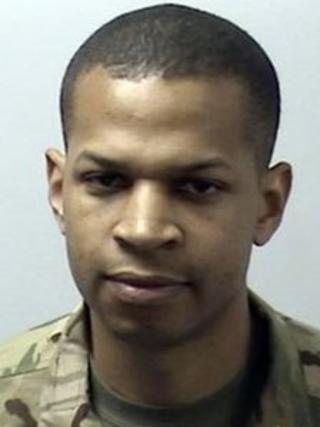 A police officer has expressed fears about the BlackBerry Messenger service (BBM) after a man who used it to contact a Norfolk girl who he later raped was jailed for 17 years.
Army reservist Adrian Rose, 36, of Rochester Drive, in Westcliff-on-Sea, was sentenced on Tuesday.
Investigating officer, Det Con Steve Graves, said there were concerns over the difficulty retrieving BBM messages.
BlackBerry said it produced guidance to parents on the safe use of BBM.
'Useful for paedophile'
Mr Graves, of Norfolk Police, said social media, such as chat rooms, were the "bugbear" of officers investigating child abuse.
He said: "It is very hard to retrieve messages. With most mobile phones it is not a problem, but it is with BBM."
At Norwich Crown Court, Judge Stephen Holt told Rose: "You patrolled chat rooms looking for underage children and found a child of 12. You quickly gained her confidence using the BBM system which is particularly useful for a paedophile as messages, once used, cannot be retrieved."
Rose, who was based in Aldershot, was banned for life for using social networks unless he informed police and gave them his password for the site.
His crimes were uncovered when he was found in February 2012 in his car at the Broadland Business Park in Norwich with a 12-year-old girl.
The girl, who cannot be named for legal reasons, said she had met Rose through BBM.