MPs want no action against gagged ex-NHS boss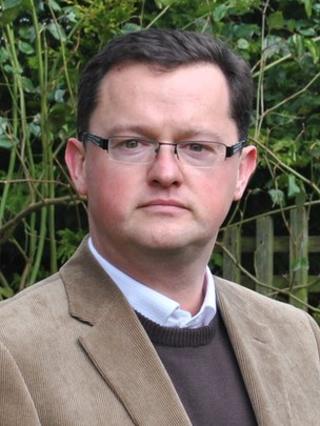 MPs want to stop a Lincolnshire NHS trust taking action against a former manager for breaking a gagging order.
Gary Walker, a former chief executive of United Lincolnshire Hospitals Trust, spoke out claiming he was sacked for putting patient safety before targets.
The trust is being investigated over high death rates following the report into failings at Stafford Hospital.
The trust said it wanted to ensure Mr Walker did not break the terms of a legal agreement.
Chairman of the House of Commons Health Committee Stephen Dorrell has written to Health Secretary Jeremy Hunt urging him to stop the trust from taking any action which would prevent Mr Walker giving evidence to the committee about his dismissal.
Mr Dorrell said: "Where there is a legitimate public concern, in particular about patient safety issues, these are not legitimate issues to be covered by confidentiality agreements."
In response to the letter Mr Hunt criticised the trust's actions.
Patient safety concerns
Mr Walker broke his silence on Thursday with allegations that bosses at the East Midlands Strategic Health Authority (SHA) ignored him when he raised concerns about patient safety in 2009.
He said bosses were "not interested in patient safety" and instructed him to hit the targets "whatever the demand".
Mr Walker was sacked in 2010 for gross professional misconduct over alleged swearing at a meeting.
However he claims he was forced to quit for refusing to meet Whitehall targets for non-emergency patients when the trust came under pressure because of soaring demand for beds for emergency patients.
He said he accepted a "supergag", which prevented him even from revealing the existence of the agreement, in order to protect his family.
Speaking this week on BBC Radio 4's Today programme he said the use of the "supergags" was widespread in the NHS.
The East Midlands SHA said it "utterly refuted" Mr Walker's claims and acted at all times "in the interest of patients".
Legal action
Following the interview Mr Walker received a lawyer's letter threatening legal action for breaching the terms of a package reported to be worth £500,000, which was agreed in settlement of his unfair dismissal claim.
Solicitors acting for United Lincolnshire Hospitals Trust wrote: "Should you breach the term relating to confidentiality, you will immediately repay to the trust on demand all sums paid under this agreement in full..."
The message said the gagging order covered not only Mr Walker but also his family and witnesses to the unfair dismissal claim and told him to withdraw statements made in the interview broadcast on Thursday.
The trust added: "The agreement we reached with Gary Walker is not about stopping people from raising any concerns they may have around patient services, it related to his employment proceedings.
"The issue here is that a legal agreement on employment issues was negotiated by two parties, both of whom had access to legal advice."
The Conservative MP for Sleaford and North Hykeham, Stephen Phillips, has said he will call on Parliament to hold an inquiry into the case and that all evidence about the Lincolnshire trust be made public.
Mr Phillips said health staff should feel confident they could raise concerns and steps should be taken.