MP says Premier League 'must support' grassroots football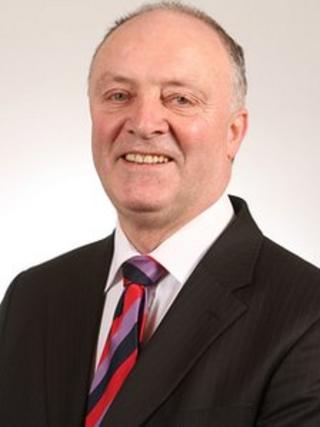 A Labour MP has called for an increase in the amount of Premier League TV earnings given to grassroots football.
Bolton North East MP David Crausby said more money should be given to support people "struggling to afford to play".
He has launched an e-petition calling for 7.5% of broadcasting rights money to be given to the amateur game.
A League spokesman said via The Football Foundation charity, it had "the most sustained investment programme by any league in the world".
Mr Crausby said the Premier League had "a responsibility" to support young players.
He said he wanted the league "to take some of the huge amount of money that appears at the top as a result of the television contracts and distribute it down to the bottom".
"They benefit from the game, but the game is not their game; it belongs to the British people and they shouldn't expect to cherry-pick future internationals without contributing in some way to their development," he added.
'Overflowing with money'
Mr Crausby's petition has been supported by the Labour MP for Liverpool Walton, Steve Rotheram, and former Liverpool player Ian St John.
Mr St John said there was a "big problem" in the funding of grassroots football which needed to be addressed.
"There's thousands of kids wanting to play football and they should be encouraged, and you need money to do that," he said.
"The game is overflowing with money and it would be wonderful if some of that money came to pay for decent pitches, decent dressing rooms and for coaches to do their badges."
'Sustained investment'
The Premier League spokesman said the "sporting and commercial success of the League last year ensured £1.2bn worth of taxes for the Exchequer last year".
"It is for Government to decide how those revenues should be spent, but we would be pleased if this funded greater sports provision," he said.
He added that in the last 10 years, more than £200m had been given by the League to the Football Foundation, a charity which supports grassroots projects throughout England.
"In 2012, £45m was invested, which funded 843 club projects and engaged over 541,000 individuals - 89% of them 18 years of age or under," he said.
"We believe this to be the most sustained investment programme in grassroots sports by any football league in the world."