Cambridge move for Suffolk computing history museum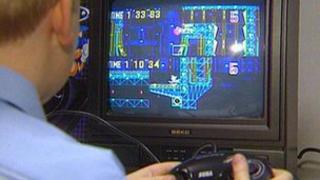 A museum documenting developments in computing over the past 50 years is to move to Cambridge.
The Centre for Computing History is to relocate to the city from its base in Haverhill, Suffolk, and could be open by the summer.
The charity has been looking for new premises for two years.
Director Jason Fitzpatrick said: "It's important to be in Cambridge because of the city's history and the part it has played in the home computing era."
The centre was established in 2006 to "create a permanent, public exhibition that tells the story of the information age".
'Rich history'
As well as working with schools, it houses a collection of vintage computers, memorabilia, artefacts and associated documents.
Mr Fitzpatrick said: "We've got some machines that date back to 1961 that are hardly recognisable as computers, but they are the forerunners of what we have today.
"We also have all the Ataris and classic, nostalgic games machines - I don't think there's anything we haven't got."
He said Cambridge's "rich computing history" was one of the reasons for the move from Suffolk.
He added: "We can go back to Charles Babbage designing the concept of a programmable computer, or JJ Thomson who discovered the electron in the Cavendish Labs here, and even codebreaker Alan Turing who went to King's College.
"Look at how computers have changed everybody's lives - we're not just talking about something the geeks and nerds are interested in - though it will be fantastic for them."
The new site near Coldham's Lane in the east of the city will provide the centre and museum with about 7,000 sq ft (650 sq m) more space than its current location.