Sarah Storey launches London to Brighton bike ride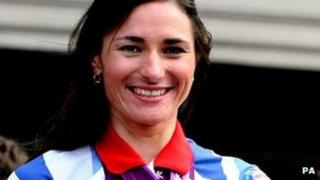 Paralympic gold medallist Dame Sarah Storey is helping to launch the biggest bike ride in the country.
The London to Brighton cycle on 16 June opened for registration earlier. More than 27,000 took part last year.
Storey, who won four gold medals at the London 2012 Games, described it as "one of the most iconic charity cycling events in Europe".
The paralympian, from from Disley in Cheshire, said it would raise funds for the British Heart Foundation.
The 54-mile (87km) ride, which has raised more than £57m for the charity, is being held for the 38th year.