Dates for A21 widening inquiry announced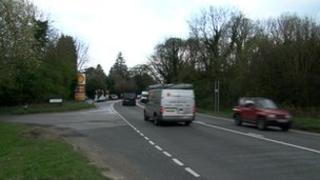 The date of a public inquiry into improvements for a route linking London, Kent and the East Sussex coast has been announced.
The inquiry into widening the road between Tonbridge and Pembury will start on 14 May, the MP for Tunbridge Wells, Greg Clark said.
"We have all been fighting so hard to get the A21 dualled," he said.
The scheme is one of six priority road projects announced by the roads minister last year.
The 2.5 mile stretch would be upgraded from a single to dual carriageway, with a lane added in each direction, the Highways Agency said.
On 25 March the Highways Agency will be holding a pre-inquiry meeting at which the inspector will announce the procedure for submitting evidence.
The inquiry is expect to last for between two and three weeks.