Dubai-based VAT fraudster faces extra 10-year jail term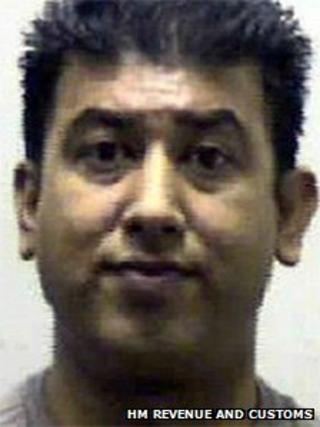 A convicted fraudster has been sentenced to an extra 10 years in jail after failing to repay £14m in taxes.
Jasbinder Bedesha, formerly of Arabian Ranches, Dubai, was already serving a seven-and-a-half-year sentence for his part in a £38m VAT fraud.
Originally convicted in 2008, Bedesha, was again found guilty of conspiracy to cheat the public revenue and conspiracy to launder money at a retrial in 2011.
He was due to be eligible for early release from this month.
At a hearing at Leamington Crown Court lawyers acting for HM Revenue and Customs (HMRC) successfully applied to trigger a jail term after Bedesha failed to meet the 28 February deadline for repayment.
The criminal compensation order was made against him two years ago during the retrial.
Bedesha was one of seven men, most of whom were from the West Midlands, who were convicted of defrauding HMRC in a complex scheme involving submitting VAT credit claims when no VAT had been paid for the goods.
The conspirators imported mobile phones and computer parts to the UK through Europe, but would sell them on in the UK adding VAT.
They then exported them back to the EU, claiming VAT credits.
Once paid, the cash was laundered through companies in Dubai and Spain and used to fund a lavish lifestyle, including luxury homes, sports cars and jewellery.