Sandra Hall: Body found in West Sussex confirmed as missing woman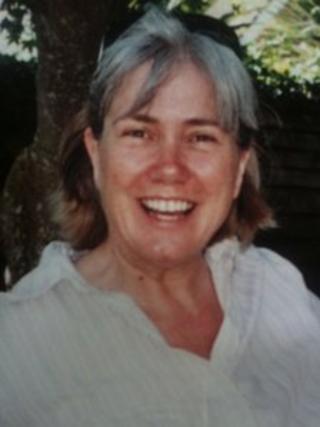 Police have confirmed that a body found in woodland by a walker was that of a 57-year-old woman who went missing from her West Sussex home a month ago.
Sandra Hall was last seen in Bognor Regis on 3 February.
The body of Ms Hall was discovered in a wooded copse in Tye Lane, Walberton, on Sunday morning.
Her daughter, Emma Cullingford, said: "Sandra touched and lit up the lives of so many people she met or befriended over the years."
She added: "She was a generous, loving spirit, always prepared to go that extra mile to help and support others, despite the difficulties she had had for many years coping with her own bi-polar disorder.
"She is and will always be deeply loved by her family and her many friends, who so much wanted for her to be safe so that she could re-start her life with the care and support she needed to start flourishing again.
"Sandra's memory lives on in all of us and we want people to feel uplifted by the special privilege of having shared life, love, laughter and tears with Sandra. We know she now has the peace she so much craved."
Her family said she had many friends in West Sussex, Lancaster and Cumbria.
Insp Nick Bowman, of Sussex Police, said: "This is clearly very tragic news for her family and friends. Our thoughts are with them as they start to come to terms with their loss.
"There were no suspicious circumstances linked to the discovery of her body and a full report has been submitted to the coroner."