West Mercia PCC calls for bids for his salary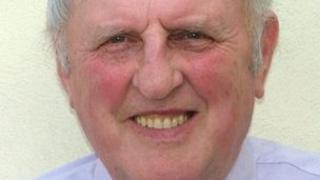 West Mercia's police and crime commissioner has called for charities and other groups to bid for £20,000 of his salary.
During his election campaign, Bill Longmore pledged to give away part of his £75,000 salary.
He said groups that help fight crime and support victims of crime would be eligible for the one-off payments throughout the year.
He said the groups should apply directly to him.
Mr Longmore, who stood as an independent candidate in November's election, had previously said he "preferred" to give away part of his salary to good causes rather than keep it all.
Since being in power, Mr Longmore has faced criticism over his decision to appoint his former campaign manager as his deputy, on a salary of £50,000.
Two votes of no confidence in Mr Longmore were debated at Bromsgrove Council and Worcestershire County Council but both failed.