Kent's Hop Farm attraction set to close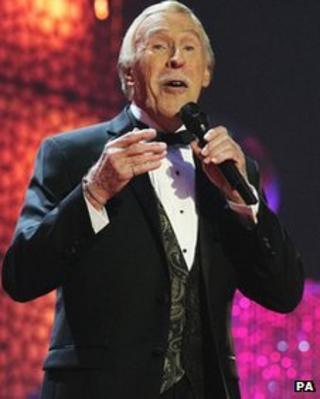 One of Kent's leading tourists attractions, the Hop Farm, is set to close after suffering "significant losses" in the recession.
Insolvency firm White Maund LLP has been appointed to place Hop Farm Trading Ltd into liquidation.
It said the recession had led to fewer visitors to the attraction at Paddock Wood.
The company's 13 staff will continue to be employed until the company ceases trading in the near future.
Hop Farm Trading blamed decreasing numbers of visitors and a reduction in the average amount spent by each visitor, as well as continued bad weather.
The liquidation follows an announcement in December that one of its biggest annual events, The War and Peace military show, was moving to Folkestone after 20 years.
'Nail in coffin'
Jackie Matthias, chief executive of the West Kent Chamber of Commerce, said: "The weather was probably the nail in the coffin, but the really big thing that happened was when War and Peace pulled out.
"That has really been the main attraction and earned a lot of money for the Hop Farm over the years."
Shareholders and creditors are due to meet on 15 March when the company is expected to be liquidated.
A White Maund spokesman said attempts were being made to find a buyer for the business and its assets. If successful, the purchaser may continue to operate the Hop Farm attractions.
"Hop Farm Trading Limited operates some but not all of the attractions at the Hop Farm park," he added.
"The land and buildings are owned by another group company and there are several attractions operated by third parties.
"It is not anticipated that the liquidation of Hop Farm Trading Limited will affect these parties."
The administrators said the company would honour any bookings for weddings or events where a deposit had been paid.
The Hop Farm Music Festival, headlined in 2012 by Billy Ocean, Bob Dylan, Peter Gabriel and Sir Bruce Forsyth, is organised by promoter Vince Power.
A spokesman said the music event, planned for 29 June to 1 July, would go ahead this year.
No acts have been announced, but the festival's website says early bird tickets have sold out.