Train driver rebukes mobile phone 'shouter'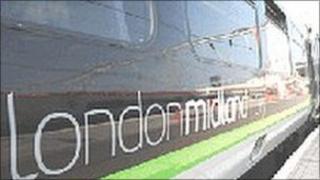 The actions of a train driver who made an announcement rebuking a noisy mobile phone user have been praised.
The driver used the public address system on a packed commuter train travelling between London and Milton Keynes to address the female passenger.
Peter Foot, chairman of the National Campaign for Courtesy (NCC), described the announcement as "marvellous".
Mr Foot said train passengers having loud conversations on mobiles was a "big bugbear".
'Excellent idea'
Making the plea earlier this month, the driver said: "This is a special message to the lady travelling in first class in the middle of the train.
"Please refrain from shouting on the phone as you are annoying other passengers."
Mr Foot said: "I have never heard of an announcement like this being made on a train before. I think it's an excellent idea."
He added: "I imagine the announcement was made because another passenger complained to a guard."
A spokesman for operator London Midland said such announcements were not part of any company policy.