Planning shake-up: Time running out for local councils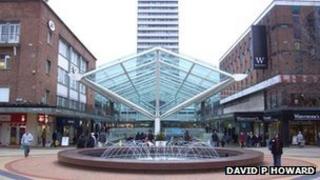 It's been variously described as "a recipe for chaos" and "a developers' charter".
Alternatively it's seen as a prescription for "sustainable development" with "strong protections" for the environment.
The government's National Planning Policy Framework (NPPF) is due to come into force on Wednesday, 27 March, 12 months after it was unveiled by the Chancellor, George Osborne, in last year's budget.
And now the Campaign to Protect Rural England (CPRE) has thrown its weight behind calls for the implementation of the NPPF to be delayed by a further year because it says most councils need more time to prepare for it.
The CPRE's policy and campaigns director, Neil Sinden, warns: "The consequence of not having an adopted plan is likely to be increasing numbers of applications decided by appeal to national inspectors instead of on the basis of locally agreed plans.
"This could not only result in poorly planned developments but further delays to the planning process as well. This is the opposite of the localist approach to planning the government has promoted since the election."
Research for the Sunday Politics Midlands on BBC One has established that more than two-thirds of the councils concerned have no local plans in place.
'A mess'
Of the 34 Midlands unitary, county and metropolitan district councils required to have plans in place before the end of the month, just 11 have so far managed to do so.
They are: Dudley, Newcastle-under-Lyme, Rugby, Sandwell, Shropshire, South Staffordshire, Stoke-on-Trent, Telford and Wrekin, Walsall, Wolverhampton and Wyre Forest.
Among those who have yet to have their plans approved by the Planning Inspectorate are three of the giant Metropolitan Districts.
One of them is Coventry, whose Labour council leader John Mutton admits it's "a mess".
'Speculative developments'
But he blames the Planning Inspectorate which turned down the city's proposed plan on the grounds that it had not secured adequate agreements from neighbouring local authorities, an interpretation which Mr Mutton hotly disputes.
"The government introduced the Localism Bill which is supposed to be about local councils making decisions based on local knowledge and then we have a planning inspector who not only ignores our local knowledge but also interprets the legislation in a way no one expected.
"The 'duty to cooperate' suddenly becomes the 'duty to agree'. Well that may never happen between authorities."
The real danger, according to the Home Builders Federation, is that if councils do not have viable plans in place guaranteeing specific local safeguards, they risk losing control of what is built in their area.
They say the much looser NPPF would offer more scope for haphazard or unsustainable speculative developments to go ahead.
The government shows no sign of back-tracking by offering a stay of execution on the NPPF.
The Planning Minister Nick Boles reports "good progress" by those councils who have yet to have plans approved by the Planning Inspectorate:
"Up to date local plans provide certainty to both local residents and local firms, and we have offered councils a range of practical assistance to help them get up to speed.
"There are strong protections in place for the Green Belt, open countryside and areas of outstanding natural beauty when considering applications against the planning framework as a whole."
Underpinning this issue is the wider debate about our planning rules: how to preserve democratic accountability without putting an unnecessary brake on economic activity, especially job creation.
Business leaders have long demanded a relaxation. As Lord Digby Jones once memorably put it: "If those great crested newts are so rare, why do they always seem to crop up wherever you want to build anything?"
This will be one of our main talking points on the Sunday Politics from 11.00 on BBC One on Sunday 17 March 2013.