EU sulphur directive leads to Kent traffic concerns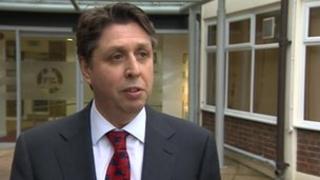 Hauliers have warned the number of lorries travelling through Kent could increase after new ferry pollution rules are introduced.
The EU's sulphur directive will be introduced in 2015, meaning the cost of ferry travel is likely to rise because ships will need more expensive fuel.
The maximum sulphur content in marine fuels will be cut from 3.5% to 0.1%.
The Freight Transport Association (FTA) believes demand for the shortest route, Calais to Dover, could rise by 16%.
The EU commission said without action sulphur emissions from shipping in the EU sea areas would exceed those from all land-based sources by 2020.
Chris Welsh, from the FTA, said: "We could see as much as a 16% shift from traffic that is currently using east coast ports switching to the likes of Dover, Folkestone and the Channel Tunnel.
"That will increase the amount of traffic on our roads, particularly the M20 and A2, which are the major roads connecting with those ports."
Ferry companies have said the cost of cleaner fuel will have to be passed on to customers.
Currently ships can use cheaper bunker fuel, which is high in sulphur.
Carsten Jensen, managing director of DFDS Seaways, said: "The consequences are a loss of jobs... and the movement of traffic from sea to land and all the problems that will arise from that."