2020Vision street art exhibition in Swadlincote opens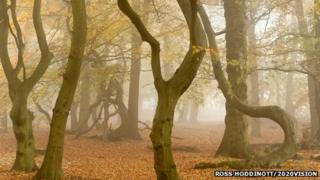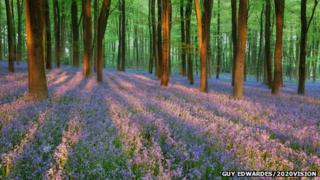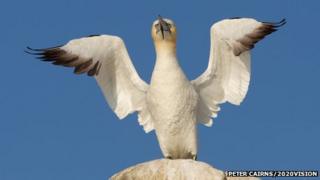 A street art exhibition featuring more than 100 nature and wildlife images has opened in Derbyshire.
2020Vision features the work of 20 wildlife photographers, who worked over a period of 20 months taking images in 20 locations across the UK.
Swadlincote is hosting the outdoor exhibition, which is about capturing the spirit of regeneration.
The National Forest, which covers the area, was one of the locations chosen as a subject.
Chief executive Sophie Churchill said: "I think people are quite moved to see this exceptional project here in Swadlincote.
"To see shoppers and workers pause and look at these breathtaking pictures, and take a moment to place the forest alongside places such as Kinder Scout and the Cairngorms is what we wanted to achieve."
The National Forest covers an area of 200 sq miles (320km) in Leicestershire, Derbyshire and Staffordshire.
The exhibition runs until 7 April, before moving to nearby Calke Abbey on the 10 April.