Universal Credit: Who benefits from welfare reform?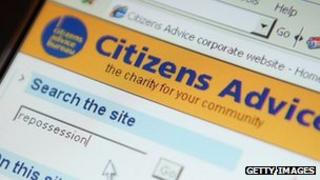 Successive governments have talked about reforming the benefits system and ending the culture of welfare dependency.
The Labour government ran into trouble over lone parents' and disabled people's benefits. I remember talking to an employment secretary in the Blair government while the debate was raging over their "Welfare to Work" programme.
"It's just so complicated," he told me, "fraught with unintended consequences. It's like one of those jigsaw puzzles where whenever you put one piece in place, another one pops out."
But there is general agreement that the evolution of our system of benefits, allowances and tax credits under governments of one shade and then another has become increasingly piecemeal and haphazard, resulting in the chaotic tangle we have today.
That is why ministers want to simplify and rationalise it.
The 'Big Idea'
Their 'Big Idea' is the Universal Credit into which a range of benefits are being subsumed. Housing benefit, for example, will become just one of its major elements.
It is part of the Government's radical reorganisation which is about to come into effect.
And of course, it's not just about streamlining. Inevitably, in these straitened times, it is also about cutting costs.
"And so it should be", according to most people surveyed in recent opinion polls.
Ministers tell us the cost to the public purse of housing benefit alone has doubled over the past decade. Benefits and tax credits account for by far the biggest single chunk of all the UK's public spending - £230bn out of £709bn.
The government assures us that making savings is only part of the story.
It also wants to target help where it can do most good. So alongside the introduction of a benefits cap, the disability living allowance morphs into the personal independence payment which will continue to rise year-on-year for the remainder of this parliament. Some existing 'in work' benefits are also due to be up-rated.
This is the vision the coalition hopes we will buy into.
But the controversy raging around it continues to develop. Over the past few days we have heard warnings of grave hardship and deprivation from organisations as diverse as the Child Poverty Action Group, the National Housing Federation and the Citizens Advice Bureau. Church leaders have also made their feelings known.
But it is from pressure groups and campaigning organisations that the most outspoken opposition is coming.
Labour leaders clearly sense they have to tread carefully. Partly because of the party's own record while in office, partly because they do not want to find themselves on the wrong side of public opinion, and not least because it is becoming increasingly clear that whoever forms a government after the next election will have to continue implementing the general austerity drive for years to come.
Though some in Labour's ranks are agitating for a more aggressive approach, the prevailing line of attack against the government appears to be less about welfare reform in principle and more about whether or not the measures are being implemented intelligently, fairly or competently.
Take for example the debate surrounding what Labour call the 'bedroom tax' which they say penalises some of the most vulnerable claimants. Labour's view is that it is a policy which is simply ill thought out.
For the record, ministers counter that it is a benefit not a tax. They would rather we call it a 'spare room allowance' and point to the widespread issue of under-occupation while so many people have no bedroom of their own.
Shropshire pilot
When the Shadow Work and Pensions Secretary, Liam Byrne, the Labour MP for Birmingham Hodge Hill intervened in the debate this week, it was significant he again berated the government over how it was implementing the changes, not over whether they were right or wrong.
"Under this government," he said, "the Department for Work and Pensions hasn't got the first idea what it is doing. Ministers simply do not know what impact their housing benefit changes will have."
Shropshire is one of the areas chosen by the government to pilot some of the most radical features of the new system. In this case, the council tested the system through which housing benefits will be paid directly to many of the claimants, except for the most vulnerable including the elderly or those with disabilities.
The council told the BBC's Sunday Politics Midlands programme recently that the project had been extraordinarily hard work. Social landlords in the area were worried that paying benefits direct to claimants rather than to their landlords could put their income streams at risk which in turn could undermine their efforts to invest in new affordable housing.
Ministers, for their part, argue that direct payments encourage claimants to develop a responsible approach to the management of money and so equip them better for the world of work.
We are about to discover who is right and who benefits. At a time when money is so tight for government, claimants and taxpayers alike, the stakes could not be much higher.