East of England Ambulance Service: Maria Ball resigns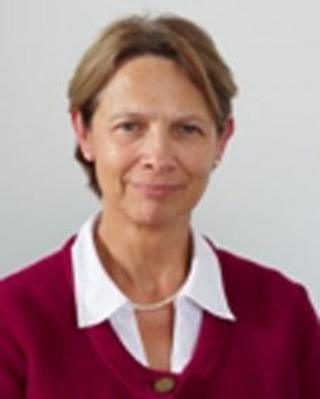 The chairwoman of an ambulance trust which has been under fire for failed targets and response times has resigned from her post.
East of England Ambulance Service was last week ordered to improve after failing in its care and welfare target with the Care Quality Commission (CQC).
Maria Ball will resign with immediate effect, the ambulance trust said.
She had been in the post for five years. The service is expected to give its response later to the CQC findings.
It has said its plans included "recruiting many more front line staff, better managing sickness absence, clearer career pathways and a renewed focus on patient handover delays."
'Must look forward'
Vice chairman Paul Remington thanked Ms Ball for her "dedication and commitment through what have been some challenging times".
"Maria oversaw the formation of this trust, bringing together three disparate organisations into one service, and its subsequent development," he said.
"We now must concentrate on looking forward and focusing solely on how we improve our service to patients and better support our staff."
The trust had been given a week to respond to the CQC report and to outline how it will improve.
The report found the trust met standards in four out of five categories, but not the one for the care and welfare of people who use its services.
It is the first time an ambulance trust anywhere in the country has been found to be failing on this measure.
'Not enough staff'
Emergency response times deteriorated during 2012, and while the trust achieved its targets in places such as Luton and Peterborough, it regularly failed to meet them in Norfolk and Suffolk.
Patients could not be assured they would receive care in a "timely and effective manner", the report concluded.
The trust's performance against two key response targets had fallen by 4% in Norfolk since September.
Inspectors said managers were unable to sufficiently explain why.
Staff said the volume of emergency calls had increased but there were not enough staff to deal with them.
They also cited delays in handing over patients at hospitals, and in sending back-up ambulances to incidents.
Care minister Norman Lamb, who is also Liberal Democrat MP for North Norfolk, said he believed Ms Ball had done the right thing.
"It's essential now that we get strong leadership to turn this trust around and to ensure that local people have a service that they can rely on."
South Norfolk Conservative MP Richard Bacon, who previously described the trust as "lions led by donkeys", said the resignation did not go far enough.
"There's been such a failure of leadership here that the whole board should be cleared out, and start again," he added.