Retired police officers face 'huge' pension tax bills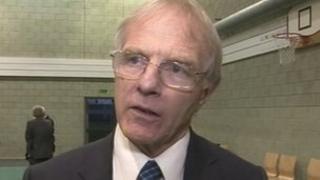 Dozens of retired police officers in 31 force areas who returned to work in civilian roles too soon are facing tax bills of tens of thousands of pounds.
The former officers were awarded a lump sum on their pension after retiring before the age of 55.
They faced bills of sometimes more than £40,0000 after returning to work, often at the request of forces.
HMRC said it could not comment on individual cases, but the rules were designed to prevent tax avoidance.
The Home Office said personal tax liability as a result of being re-employed was a matter for the individual and their employer.
Anyone returning to work is expected to wait at least six months after claiming part of their pension.
In this case the rules apply to former officers who took retirement after 30 years service before reaching the age of 55.
'Huge bills'
Warwickshire Police said it was looking at making payments to two former officers who had been charged about £65,000.
The force's police and crime commissioner (PCC) Ron Ball said former officers across the country were facing sometimes huge bills depending on the lump sum claimed.
It is understood one officer returned to work for just two days and now faces a bill of £40,000.
Bob Jones, the West Midlands PCC said a "very small" number of its officers had also been affected.
The National Association of Retired Police Officers said forces should have been aware of the rules.
Its deputy chief executive Steve Edwards said: "People are paid a lot of money in high positions in regards to finance in police forces and they should have been aware of this issue.
"They should have been informing police officers after they retired that there was a potential tax liability."