Devon and Cornwall chief constable appoints new force leaders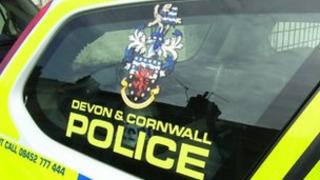 A new assistant chief constable and a new Plymouth commander are being appointed by the chief of Devon and Cornwall Police, the BBC has learned.
It is the first major reshuffle of high ranks by Shaun Sawyer since he was appointed substantive chief constable.
Ch Supt Andy Bickley, current Plymouth commander, is moving to force headquarters in Exeter to become assistant chief constable (ACC).
Supt Chris Singer is to take command of Plymouth's officers on an acting basis.
ACC Bickley is to have specific responsibilities for crime and criminal justice policy, and will replace Ch Supt Chris Boarland.
Ch Supt Boarland, a former head of CID, is retiring from the force.
Supt Singer has already led officers in Plymouth, the force's largest urban area, during a previous attachment as acting commander.
He oversaw the policing of the passage of the Olympic Flame through Devon and Cornwall last year, the biggest operation the force had mounted since the total eclipse of 1999.
Devon and Cornwall Police have not officially confirmed the details.
Shaun Sawyer, who joined the Devon and Cornwall force as deputy chief constable in April 2010, was approved unanimously by the local Police and Crime Panel to be chief constable in February.
He was announced as the preferred candidate after interview on 15 January, but his appointment had to be ratified by the panel.
He is on a five-year contract with an annual salary of £151,000.