DEFRA waste plan talks 'disappointing', say council bosses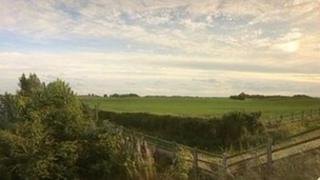 The government has rejected calls to reconsider its decision to pull funding on three waste treatment projects.
The future of the schemes in North Yorkshire, West Yorkshire and Merseyside is in doubt after £217.1m was withdrawn in February.
Council leaders said the outcome of a meeting with environment minister Lord de Mauley was "disappointing".
The councils said millions of pounds of taxpayers' money would be wasted if the projects were shelved.
The Department for Environment Food and Rural Affairs (DEFRA) had allocated private finance initiative (PFI) credits to reduce the amount of waste going to landfill in Bradford and Calderdale, North Yorkshire and York, and Merseyside.
But in February the funding was withdrawn as DEFRA said the projects were no longer needed to meet EU waste targets.
'Second class citizens'
David Green, Labour leader of Bradford Council, said the meeting was "disappointing".
"There appeared to be no movement on the part of the minister or the government," he said.
"They haven't looked at the bigger picture."
North Yorkshire County Council and City of York Council said £6.5m of taxpayers' money had already been spent developing plans for a waste treatment plant near Knaresborough.
The Labour leader of City of York Council, James Alexander, said: "I am unhappy at a second-rate government treating people in York like second class citizens."
A DEFRA spokesperson said: "We will continue to provide commercial and technical advice to those projects that continue with their procurement process."
North Yorkshire County Council and Bradford Council said they would decide whether the projects could still go ahead without government support next month.