Staffordshire Police decide not to share services with West Midlands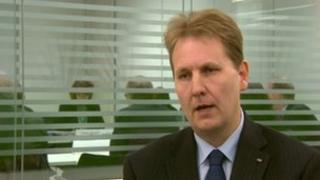 Two forces' plans to share services have been scrapped after a review ordered by Staffordshire's Police and Crime Commissioner Matthew Ellis.
The Staffordshire and West Midlands forces were considering sharing armed response, dog support and training, tactical planning and roads policing.
The review found there were few significant financial or service benefits from sharing services.
It was carried out by Staffordshire's Chief Constable, Mike Cunningham.
Mr Ellis said "It's important that Staffordshire benefits from any collaboration with any other force or any other organisation.
"In this case I don't believe those benefits are clear enough and the Chief Constable has confirmed that with his thorough review of the proposals."
The deal would mean back office services are shared between the forces.
Both forces already share a number of services with others forces, including police air support and counter-terrorism work.