Matlock family in 100-year-old mother shock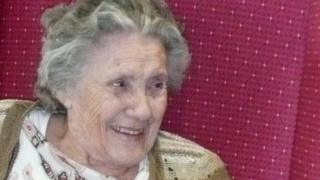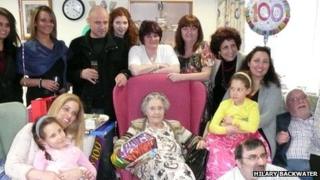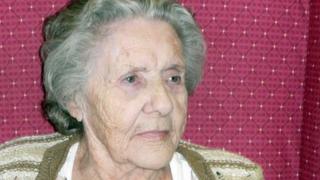 The daughter of a 100-year-old woman said she was shocked to discover her mother's true age - as she had always claimed to be five years younger.
Hilary Backhouse, 68, said she found out when the Department for Work and Pensions asked where to send the Queen's birthday message.
Rita Conway, who comes from Newcastle but now lives in Matlock in Derbyshire, denied she had lied about her age.
She celebrated the birthday on Sunday at the care home where she lives.
The 100-year-old had two children, but her husband died in the 1960s.
She left Newcastle three years ago to be near her family in Matlock.
Mrs Backhouse said her mother suffered from dementia but had a great sense of humour, and said she had been "fibbing" about being 95 all along.
Mrs Conway said: "How old am I? I don't know, I'm not bothered. I feel alright but I don't know how old."
Mrs Backhouse said the secret to her mother's long life was giving up smoking.
She said: "Mum smoked 60 [cigarettes] a day until she was 68 years old and I sent her pieces of [nicotine replacement] chewing gum and she hasn't smoked since."
The family, which includes Mrs Conway's two children, six grandchildren and seven great-grandchildren, celebrated the birthday on Sunday at the care home in Matlock.