Stafford Hospital death probed by HSE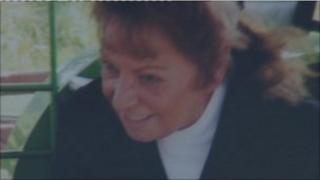 A criminal investigation into the death of a diabetic woman at Stafford Hospital in 2007 has been launched, the Health and Safety Executive has said.
Gillian Astbury, 66, from Hednesford, died after going into a diabetic coma at the scandal-hit hospital.
An inquest in 2010 found the failure to administer insulin amounted to a gross failure to provide basic care.
The HSE said the decision to launch an investigation was deferred until after a public inquiry.
A report by the chair Robert Francis QC into a higher than expected number of deaths at the hospital from 2005 to 2009 was published in February.
Mrs Astbury was admitted to the hospital in April 2007 after a minor fall and was being treated for fractures to her arm and pelvis.
The inquest in 2010 at Stafford Coroners Court heard Mrs Astbury's blood sugar levels were not properly monitored and insulin was not administered on the day before her death, despite being prescribed by doctors.
The jury returned a narrative verdict and said a failure by nursing staff to record glucose levels, communicate effectively and read clinical notes contributed to her death.
'Back in time'
One of the nurses who looked after her told the inquest she was "shocked" when she first started working at Stafford Hospital.
Senior staff nurse Patricia King told the hearing: "It was like going back 20 years coming to this ward."
She said staff on the ward had to "muddle through" in poor conditions, with no office or nursing station and a shortage of nurses and support workers.
The HSE confirmed its inspectors had formally started an investigation.
A spokesman said: "Our focus will be on establishing whether there is evidence of the employer (the Trust) or individuals failing to comply with their responsibilities under the Health and Safety at Work Act."
The Mid Staffordshire NHS Foundation Trust has renewed its apology to her family.
Julie Hendry, from the trust said: "Mrs Astbury's death was reported as a serious untoward incident at the time and a full investigation into her care and treatment was carried out.
"The recommendations from that investigation were implemented. Actions included raising staff awareness about the care of diabetic patients and improving the information and system for nurse handovers.
"In 2010 we reviewed Mrs Astbury's dreadful care and as a result, disciplinary action was taken.
"We will of course co-operate fully with the Health and Safety Executive's investigation."
Campaign group Cure the NHS, which has fought for senior figures to be held to account for failings at the hospital, welcomed the investigation, but noted that it had taken six years.
In a statement it said Mrs Astbury's death served as a "tragic reminder of the appalling care many patients and their families were forced to endure".
The group said: "Her death and the failure of the Trust or the West Midlands Strategic Health Authority (SHA) to properly investigate and ensure action was taken shows why the public inquiry into the Mid Staffordshire Trust was so important."
'Routinely neglected'
A police investigation was launched after her death, but the Crown Prosecution Service ruled there was insufficient evidence to bring charges.
In a statement, Staffordshire Police said: "The matter was also referred to the Health and Safety Executive, which has now decided to carry out its own investigation.
"Staffordshire Police and the HSE form part of the multi-agency group that is reviewing information brought to light by the Francis Inquiry Report."
The public inquiry, the fifth of its kind into failings at Stafford, heard hundreds of patients may have died needlessly after they were "routinely neglected".
Many were left lying in their own urine and excrement for days, drank water from vases or given the wrong medication.