Mary Unwin: Divers to search for missing woman's yacht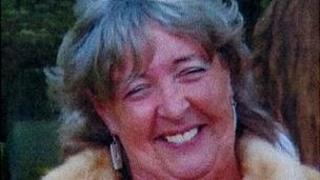 Divers will search for a missing woman's yacht six months after the craft and its owner disappeared, Devon and Cornwall Police have confirmed.
Mary Unwin was last seen before she attempted to sail from Mousehole in Cornwall to Bideford in Devon.
Insp Jean Phillips said police had identified sites off Land's End where they planned to send divers.
On Monday, police said it was likely she went down with her boat when it hit rocks in October.
Her body has never been found.
Ignored warnings
Insp Phillips said: "We have studied the tides and wreckage sightings and have identified a couple of areas off Land's End to dive in.
"It is going to be quite challenging to find the boat as it is quite small.
"However, the onboard engine is heavy so it would have gone down where it sunk and is less affected by tides."
She added the water in that area "goes quite deep, quite quickly".
Mother-of-four Mrs Unwin was on a 130-mile (210km) journey after setting off at about 18:30 BST on Saturday 13 October.
Wreckage of the 32ft (9.7m) vessel was discovered near Sennen Cove, west Cornwall, three days after the 65-year-old was last seen.
She was trying to sail around Land's End on her own at night - despite warnings not to - after buying the £32,000 yacht in Falmouth.
Police said they were unsure when the search for the craft would begin.