Hertfordshire Police look at admin sharing with council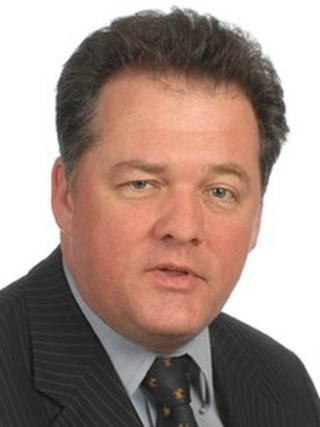 Back office police services could be provided by county council employees under a plan put forward by the Hertfordshire Police and Crime Commissioner (PCC).
David Lloyd said he wanted to work with local authorities to find "scale" savings in IT and human resources.
A previous plan to outsource the services to security firm G4S was scrapped in January.
Hertfordshire County Council said it would consider any "savings" proposals.
The Hertfordshire force has been looking at ways to collaborate more closely with Cambridgeshire and Bedfordshire police.
Mr Lloyd said he was considering all options but was prepared to explore proposals for Hertfordshire alone.
In January, the three forces decided the proposal to contract G4S to provide services was not suitable for the needs of the three forces and they would "look again".
The plan had been put forward in a bid to help plug a £73m funding gap.
'Save more money'
Although still working "very closely" with the Bedfordshire and Cambridgeshire PCCs, Mr Lloyd said they had agreed not everything had to be looked at across all three forces.
"If I want to test things through the market, I should be allowed to do that and everyone has signed up to that," he said.
"And if I find a good deal, others may join me in that or they might not.
"I'll look and see whether or not the market can supply [what we want] or whether we can work together with a county council or another local authority."
He said as a county council was about ten times the size of the police force, "it is more likely that they are going to be able to find scale offerings which allow us to save more money than another smaller constabulary is able to".
Mr Lloyd also revealed he had not ruled out a deal with G4S, because he was "looking at the market in its entirety".
"I want to find out what's the most efficient and effective way of running our back office," he said.
A Hertfordshire County Council spokesman said there had been "no formal discussions" between the council and PCC over "sharing back office services".
He added: "The county council would be happy to consider any proposals that looked at opportunities for cost saving and sharing services."
Sir Graham Bright, Cambridgeshire PCC, said all three forces were now exploring what other options they have to deliver operational policing while making the savings required.
"The three forces will continue talking to each other about any ideas that emerge," he said.
"We now plan to take some time to reflect on the decision of Hertfordshire Constabulary and determine the best way forward."