Garry Walton drowning: Family seeks appeal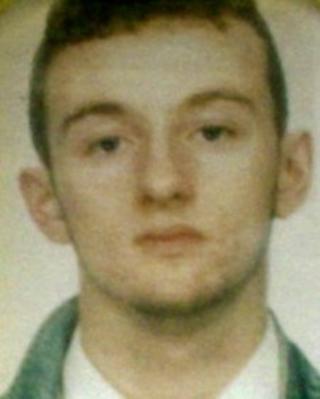 The father of a 21-year-old who drowned in Tenerife in 1996 is seeking an appeal following a recent court case.
Leeds-born Garry Walton died while on a boat excursion with more than 40 other young people off Playa de Las Americas.
Last month, Darren Sapstead, 38, of Chelmsford, Essex, denied homicide and was acquitted following a trial in Tenerife.
Robert Walton has written to the public prosecutor in Spain, his sister Rachel Walton said.
Mr Walton's parents, who moved with him to County Waterford, Ireland when he was a teenager, have long campaigned for answers over what happened to their son.
They recently applied to the coroner in Ireland to hold a full inquest into Mr Walton's death.
Found by fishermen
Ms Walton, of Leeds, said the application for a court appeal against the verdict was the next step in their bid for the case to be heard at the European Court of Human Rights.
"The only reason we have done this is to get the case to the European Court," she said.
"We don't want the case heard in Spain - they made us wait 17 years for the first trial.
"We don't know if anyone will ever be convicted but we want to get the story out there and for his death to be fully investigated."
Garry Walton was on his first foreign holiday without his parents when he chose to go on a boat trip on the last day of the week-long break.
When the boat docked, he was missing and several hours later his body was found in the sea by fishermen.
Seventeen years later, two sisters from Manchester claimed in court that Mr Sapstead had thrown Garry overboard and then warned them to keep quiet.
Mr Sapstead denied any involvement and claimed he had tried to help Garry when he fell overboard.
He was found not guilty by a jury and later told BBC Essex the trial was the "scariest thing in my life".