NSPCC fear for Devon and Cornwall 'persistent runaways'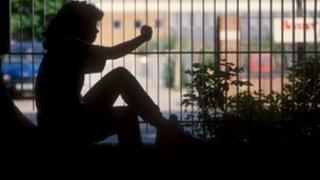 More than 300 children in care in Devon and Cornwall went missing more than once last year, the NSPCC has said.
The charity said children who repeatedly run away are more at risk of harm, particularly from sexual exploitation.
Devon and Cornwall Police were called out 990 times to look for some of the 1,200 children in care in the region.
The NSPCC said 328 of those cases involved children who "repeatedly" went missing.
Sharon Copsey, NSPCC regional head of service for the South West, said in order to address the problem, people needed to understand why children ran away.
"Children go missing for many reasons - they're being bullied, they've been put in a home miles from their family and they miss them and their friends, or they just don't trust staff enough to tell them where they are," she said.
"Going missing for just an hour or two can be long enough for them to come to harm."
'Move heaven and earth'
Ms Copsey said children who had been abused before being placed in care needed "a lot of attention and protection" and the state needed to be a "parent" for them.
"If any other child went missing their parents would move heaven and earth to find them and to understand why they did it," she said.
"It should be no different for young people in care.
"Repeatedly going missing should be a big warning sign as this kind of behaviour can put them at serious risk of harm such as grooming or sexual exploitation."
The figures were obtained by the charity through Freedom of Information requests to police forces in England and Wales. It said nationally, there were 3,000 persistent runaways last year.
The NSPCC has called for missing runaways not to be treated as "low priority" and for police, children's services and residential care providers to work together to prevent children going missing in the first place.
Det Insp Charles Pitman, of Devon and Cornwall Police, said officers "fully recognised the risks involved with young people who run away from care placements".
He said agencies had to work together to ensure youngsters "do not feel the need to run away from a placement, leading to them being exposed to risk".
He added: "We also need to work hard to identify those persons who present a risk to such young people.
"There is much work ongoing to develop multi-agency practices to work more collaboratively to safeguard these young people from risks inherent with going missing, not least the risks from being sexually exploited."