Operation Bullfinch: MP says 'society must learn from trial'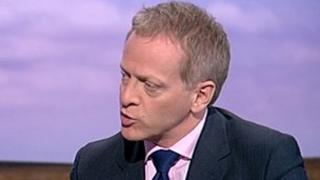 Communities and individuals must take responsibility alongside professionals for failing the victims of a child sex abuse ring in Oxford, an MP has said.
Bracknell MP Phillip Lee acknowledged some professionals had fallen short of standards but added that people too often blamed the system.
He told BBC South's Sunday Politics programme more responsibility should rest with families and communities.
Seven men were convicted by a jury at the Old Bailey on Tuesday.
Evidence was heard during the five-month trial that police and social services had come into contact with some of the victims before arrests were made and charges brought.
Thames Valley Police Chief Constable Sara Thornton has apologised to the victims and Dr Lee said this should be "respected".
'Parental responsibility'
He also refused to point to race as being the prevailing factor behind the abuse.
The Conservative MP said: "It's too simplistic to blame it on one community, but I'm sure members of it are reflecting on the events.
"But, nobody is talking about parental responsibility. I'm not convinced families on both sides wouldn't have known about the abuse going on.
"As a society, we need to start looking at ourselves a bit and stop relying always on government and start relying upon communities and families and individuals."
Labour peer Jim Knight said: "There's been a culture in the police and social services of not taking vulnerable, young women seriously when they come forward with claims of abuse and that has to change.
"We've seen this happen in other places around the country too.
"The victims who have given evidence should be applauded for their bravery and police in the end have done a good job in helping convict these men."
This article was amended on 21 May to clarify Dr Lee's comments.