Transmitter changes hit Freeview in Cornwall, Devon and Dorset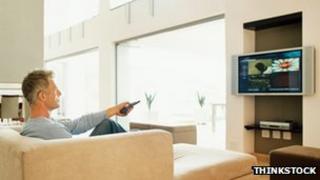 Freeview TV viewers in Cornwall, Devon and Dorset have been told to retune set-top boxes or receivers to ensure they receive BBC, ITV and Channel 4 because of transmission changes.
Transmitter and relay stations are having frequencies adjusted on Tuesday and Wednesday.
It is part of work to increase 4G mobile phone coverage.
Satellite and cable viewers would not be affected, transmission officials said.
In east Devon and west Dorset, areas affected include Beaminster, Bincombe, Dawlish and Preston.
In south Devon, the changes would affect 134,000 households who get their signal from Beacon Hill and its relay stations for Sidmouth, Teignmouth, Brixham and Newton Abbot, bosses said.
The Caradon Hill transmitter - serving Cornwall and west Devon, including Plymouth - and its relays, would also see some disruptions to channels because of the work, they added.
Viewers are also being advised of the change by pop-up messages on their screens.
The work is due to be completed by Wednesday evening.