SAR group to recruit apprentice engineers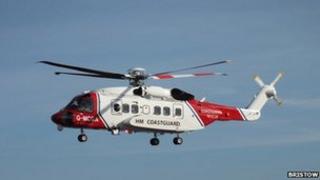 The firm behind the country's new air search and rescue service (SAR) has launched an apprenticeship for engineers.
The SAR bases will be at Inverness, Manston, Prestwick, Caernarfon, Humberside, Newquay, St Athan, Lee-on-Solent, Sumburgh and Stornoway.
The Bristow Group won the 10-year contract to run the country's air search and rescue service from 2015.
The £1.6bn deal ends 70 years of search and rescue from the RAF and Royal Navy.
Apprenticeships would begin in September with applicants completing a four-year programme of on-the-job training in both maintenance and flight operations.
Training would initially take place at LRTT Ltd in Gloucester.
The apprentices would then take up training at Bristow Helicopters' operational bases across the UK.
Managing director Mike Imlach said: "We have been committed to bringing young talent into the business for many years and are pleased to be able to offer these highly skilled positions in SAR as part of this year's apprentice intake.
"We hope to bring considerable value to the 10 local communities in which our SAR teams will be based, including job creation and investment in training and developing new recruits."
Bristow will replace ageing RAF and Royal Navy Sea King helicopters with modern Sikorsky S-92s and AgustaWestland 189s.