Avon and Wiltshire mental health trust makes 'positive' changes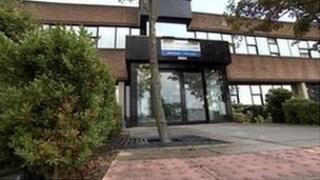 A mental health trust criticised over the care of two patients involved in killings in 2007 has made key improvements, according to an independent report.
A review last year found Avon and Wiltshire Mental Health Partnership to be "bureaucratic and controlling".
But, the same review team said its feedback had now been acted upon.
It said the trust was now "unrecognisable from previous visits in a very positive way".
Felicity Longshaw, then chair of the trust, resigned and its chief executive Laura McMurtrie retired following last year's report.
Inspectors said the new chairman and chief executive had "succeeded in changing the organisational culture from punitive to supportive".
'Making progress'
They added that care quality had been improved by simplifying the structure of the trust.
New chief executive Iain Tulley said: "The key to this change has been a drive to simplify targets and benchmarks and a determined focus on patient care.
"We are not there yet but it is good to see we are making progress and are on an improving trajectory."
The review, led by Susan Sutherland, looked at governance and management arrangements at the trust.
It was jointly commissioned by the trust itself and the NHS England Local Area Team for Bristol, North Somerset, Somerset and South Gloucestershire.
The first review was carried out following the deaths of three people in 2007, killed by two patients treated by the trust.