York College of Law to relocate to Leeds in 2014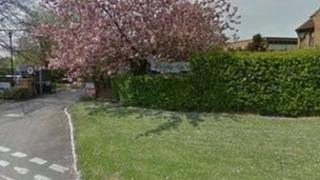 A legal college in York has confirmed it will close and relocate to Leeds next year.
The College of Law said the decision was not "taken lightly" but the large number of law firms based in Leeds would offer more for students.
The University of Law (ULaw), which runs the college, said it would be making a £1.25m investment in Leeds.
ULaw said it was in discussions with its 46 staff in York and was optimistic most would move to Leeds in 2014.
'Broader range'
Paul Aber, director of ULaw in York, said: "It [will] be sad to leave York after 24 years and the plan to relocate has not been taken lightly.
"We have developed long-standing relationships with legal businesses, lawyers and other organisations not only in York but across the North East. These relationships are very important to us and I hope that [they] will continue."
Mr Aber said more than 150 legal firms including some of the largest in the UK were based in Leeds.
He added: "A new Leeds centre will enable us to offer a broader range of programmes to a wider group of students and closer access to an extensive range of legal employers."
ULaw has eight sites across the country and opened its York base, on Bishopthorpe Road, in 1989.
The York college has 368 students currently enrolled.