East of England Ambulance Service director leaves trust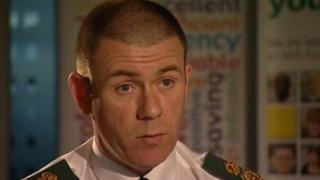 A director at the East of England Ambulance Service (EEAS) has left the trust, three weeks after a union said it was "strange" he had not resigned.
Neil Storey, the director of emergency operations, had been with EEAS for 14 years.
The trust's five non-executive directors resigned in June after a critical report. Unison later said it had expected Mr Storey to resign.
An EEAS spokesman said an internal restructure would take place.
They added Mr Storey was "taking the opportunity to move on to pastures new".
In July, the trust's board said Mr Storey had only been a substantive board member since October and was "driving forward improvements".
The service, which covers Bedfordshire, Cambridgeshire, Essex, Hertfordshire, Norfolk and Suffolk, was criticised for almost two years over its poor response times, particularly in rural areas, before the critical report.
The document was commissioned by NHS managers after major concerns were raised.
MPs were also critical and some called for the resignations of the non-executive directors.
Speaking in July, Gary Aplin, Unison's branch secretary for the East of England Ambulance Service, said Mr Storey was the only person the board who had "involvement and culpability with the state of play".
"Staff find it very strange that he hasn't resigned," he added.