West Oxfordshire District Council backs manager-sharing plan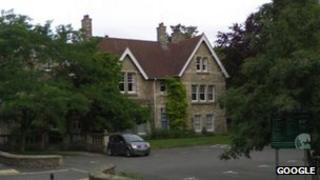 Plans for two district councils to share more senior managers have been backed by both authorities.
West Oxfordshire District Council has agreed to merge most of its senior management team with neighbouring Cotswold District Council.
The authorities claim the merger could cut costs of £1.2m each year.
Last week, Cotswold District Council's cabinet gave its formal backing to the proposal.
Both authorities already have the same chief executive and share some other staff as well as IT and legal services.
West Oxfordshire District Council leader Barry Norton said: "These efficiency changes have gone by unnoticed locally and have enabled us to maintain major frontline service to the residents of our district."
He insisted each council would keep its "independence [and] individuality".
The two councils currently have four directors and 17 service heads with a planned reduction to three directors and 12 service heads.
Two directors already work across both councils and the new set-up will have seven service heads working for both councils.
The changes are set to be implemented in April of next year.
The councils said there was a redeployment policy in place to minimise the number of redundancies and they would "always seek to avoid compulsory redundancies wherever possible".