Duxford aircraft museum closed until further notice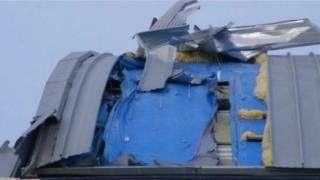 High winds have damaged the roof of an aircraft museum forcing it to close until further notice.
The Imperial War Museum at Duxford was closed for safety reasons after the hangar roof was affected during the Christmas holiday shutdown.
Continuing adverse weather conditions and the holiday period have hampered plans for repairs but temporary cover has been installed.
The museum said: "We apologise for any inconvenience caused."
It is not yet clear when repairs will be carried and the museum can resume normal operations, a spokesman said.