Armed robber Malcolm Parker on run from Blantyre House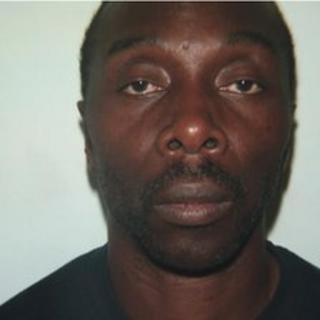 A convicted armed robber has gone on the run from prison after being allowed out on day release.
Malcolm Parker, 55, was released from HMP Blantyre House, Kent, for a home visit on 6 January but did not return.
He was jailed for at least 20 years in 2005 after admitting eight counts of armed robbery at Kingston Crown Court.
Parker is believed to have associates in the Croydon and Hendon areas of London. Police advised people not to approach Parker.