West Midlands jobless figures point towards election run-in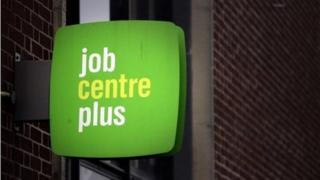 This week's Office of National Statistics (ONS) figures show unemployment is dropping faster in the West Midlands than anywhere else in the UK, outside southeast England.
And only last month, the accountants KPMG reported our region was leading the way on job creation too.
In the final quarter of last year, around 226,000 people were out of work here, down 31,000 against the three months to the end of November.
Within these numbers, there is also a welcome rise in full-time employment.
Virtuous circle
That is good news for some of the people we have featured from time on Midlands Today: the part-time workers who want to work longer hours. At last, the slack in the employment market, under-employment, is being taken-up.
But at 8.3% our region's unemployment rate is still, stubbornly high, more than 1% above the UK average.
So how has this paradoxical position come about?
Events in and around Wolverhampton help to illustrate the answer.
Last Friday, David Cameron was helping Jaguar Land Rover to celebrate taking possession of their new giant engine plant on the i54 site just outside Wolverhampton's city limits in south Staffordshire. With it the comes the promise of 1,400 new jobs.
But only four days later, Wolverhampton City Council announced they would have to lose no fewer 2,000 over the coming year.
There will be more announcements like this over the coming days, though not necessarily on the same scale, as other local authorities set-out their spending plans.
'Living crisis'
While the number of jobs being created by private sector employers in the West Midlands heavily outweighs those being lost in the public sector, they are simply not coming through fast enough for those who need them most, particularly long-term and young unemployed people in parts of north Staffordshire, the Black Country, Birmingham and Coventry where local unemployment rates remain among the highest in the UK.
These areas, characterised by low skills and poor educational attainment, are in danger of looking increasingly disconnected from the recovery.
So how does this play-in politically, with important European and local elections coming-up in three months' time and the general election a year later?
The Conservatives and Liberal Democrats see the good news on jobs and the fall in inflation below 2% as a vindication of their economic plan.
But Labour renewed their attack on the squeeze on household incomes, "the cost of living crisis", backed-up by other figures also out this week showing wages rising only very slowly: still lagging well behind prices for public sector workers and slightly behind for those in the private sector.
"Feelgood Factor"?
But local employers we have been talking to say they expect significant rises in wage levels later this year as the recovery gathers pace and firms need to improve the terms they offer in order to attract the extra people they will need.
Any political effects of a "real terms" improvement in average living standards are unlikely to kick-in before May's elections.
But Westminster-watchers are becoming increasingly intrigued by the possibility of some sort of 'feel good' factor during the final six months of the present Parliament.
There is plenty of evidence that voters in general elections are more concerned with how they feel their prospects are shaping-up at the time, than they are with looking over their shoulders towards delivering some kind of verdict on the past.
There is already talk of David Cameron's restless backbenchers declaring a "Birmingham Truce" during the run-up to the Conservative Party Conference at the city's International Convention Centre at the end of September.
With apologies to Bill Clinton, it's NOT the economy, stupid!
It's the POLITICS of the economy.